About Sub-servers
The Sub-servers are the different lines under a main server. Of course there is no influence on players' data between different lines. However, when we want to have a team with our friends, we should make sure all of our friends are in the same line. Here are the steps of configuration:
- Find the "Search" bar at the right side of your main screen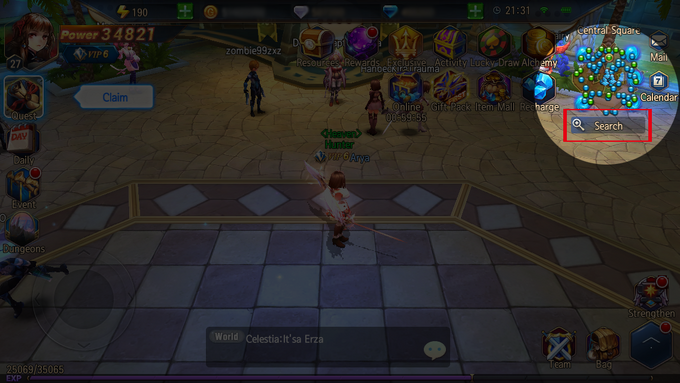 - Get into the 3rd selection of "Change Sub"
- Choose the number of lines to switch and we recommend the top-ranked lines because more players will be allocated on those ones by default.
App Store: http://bit.ly/SoC_iOS
Google Play: http://bit.ly/SoC_Android