The star map system is another permanent strengthen system. People in Aincrad genuinely believe that Star God gives all living creatures the birthright of being blessed with fortune by Star Map. Lighting up Star Map consumes Star Soul, it usually can be obtained from Royal Arena or Steel Jungle.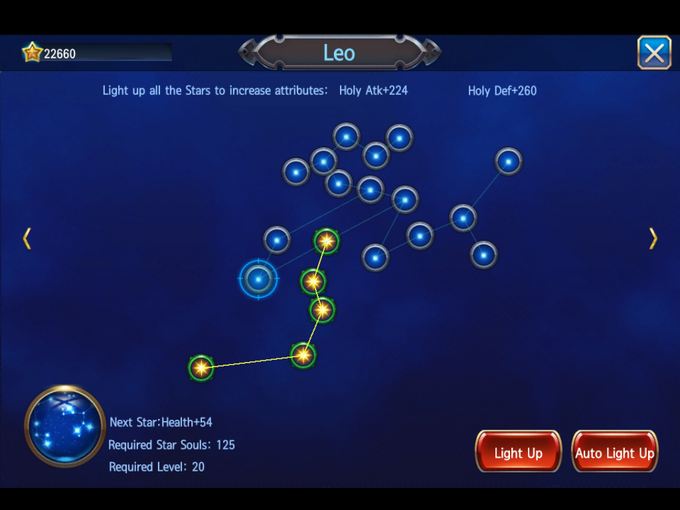 There are 14 Star Maps in total. They are composed by the stars from the Zodiac, Moon and Sun. You can also check the previous star maps directly and see the attributes which enhanced your power.

Here are 14 Star Maps in total, and they're called a "Galaxy" together.